We often use testimonials in sales presentations. But rather than enhance our credibility, they can feel fake and have no impact at all.
For instance, an overly positive testimonial is more likely to cause the audience's lip to curl in contempt. They know you have cherry-picked this cheery and "canned" testimonial and so it has all the force of an infomercial.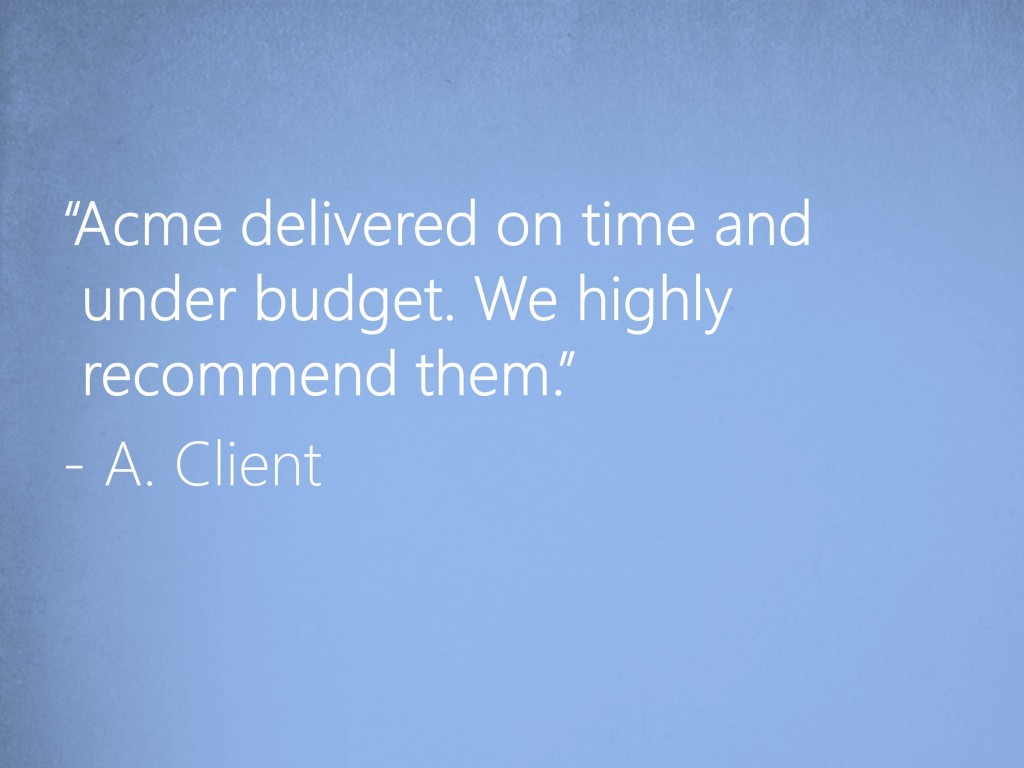 One solution I recommend in my workshops is to try the reverse testimonial. Have your customer express a concern you know your audience has and you need to overcome to close the sale. Then add the testimonial.
For instance, if you know customers are concerned your company is a smaller firm, you might try a testimonial that acknowledges that concern but then offers a reassurance from a current customer. Like this.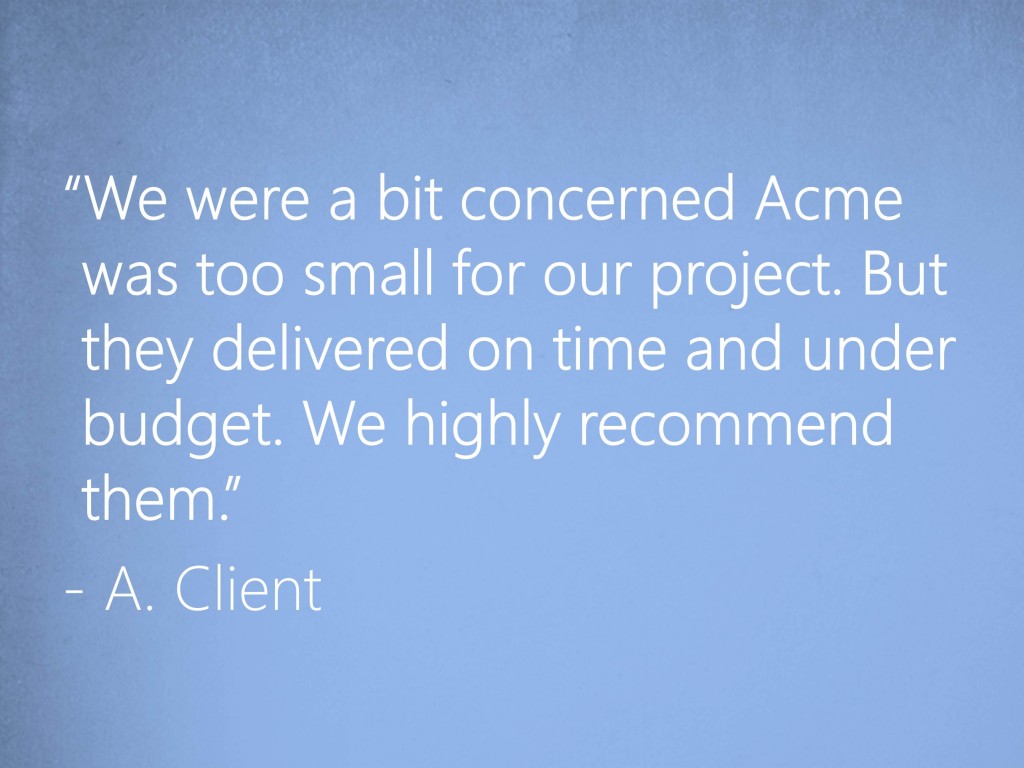 Try the reverse testimonial to add more punch to your sales presentations.
About the author: Bruce Gabrielle is author of Speaking PowerPoint: the New Language of Business, showing a 12-step method for creating clearer and more persuasive PowerPoint slides for boardroom presentations. Subscribe to this blog or join my LinkedIn group to get new posts sent to your inbox.