In 2008, the Barna Group released some troubling statistics: 33% of Christians are divorced versus 30% of atheists/agnostics. This caused some teeth-gnashing among religious leaders as they sought to understand and explain these numbers.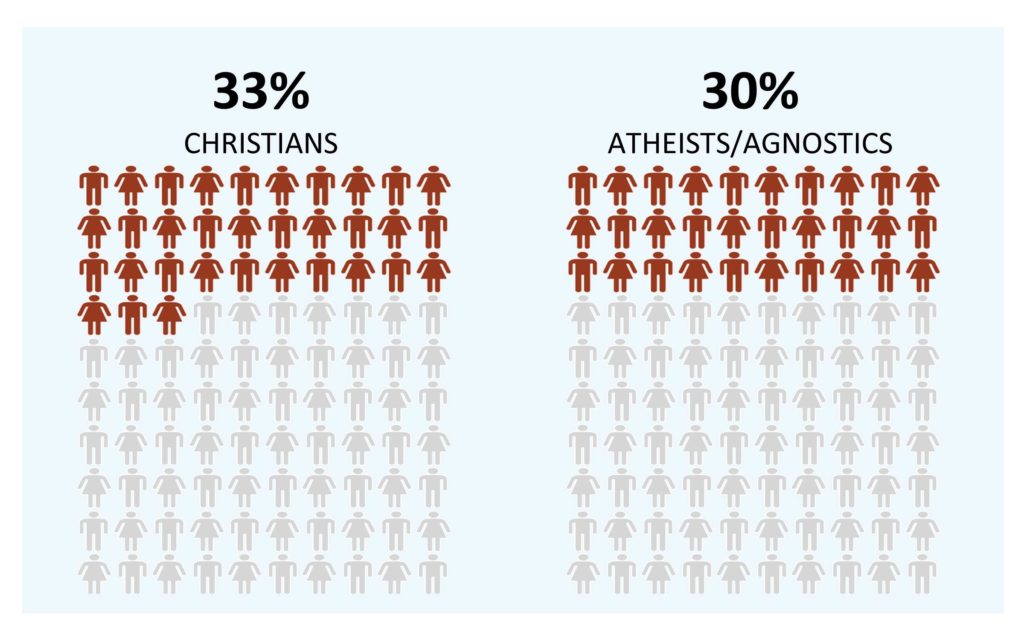 In theory, Christian marriages should last longer. The bible says "God hates divorce" (Malachi 2:16) and teaches husbands and wives to live together in "mutual submission" (Ephesians 5:21), loving, sacrificing and forgiving one another as God does for us.
So is it true? Do Christians divorce at the same rate as non-Christians?
Well, no. Because that same research also shows that Christians marry more often than atheists and agnostics. 84% of Christians are married, or have been married, versus only 65% of atheists/agnostics. So when comparing marriage rates and divorce rates, you can see that only 40% of Christians who marry also divorce, versus 46% of atheists.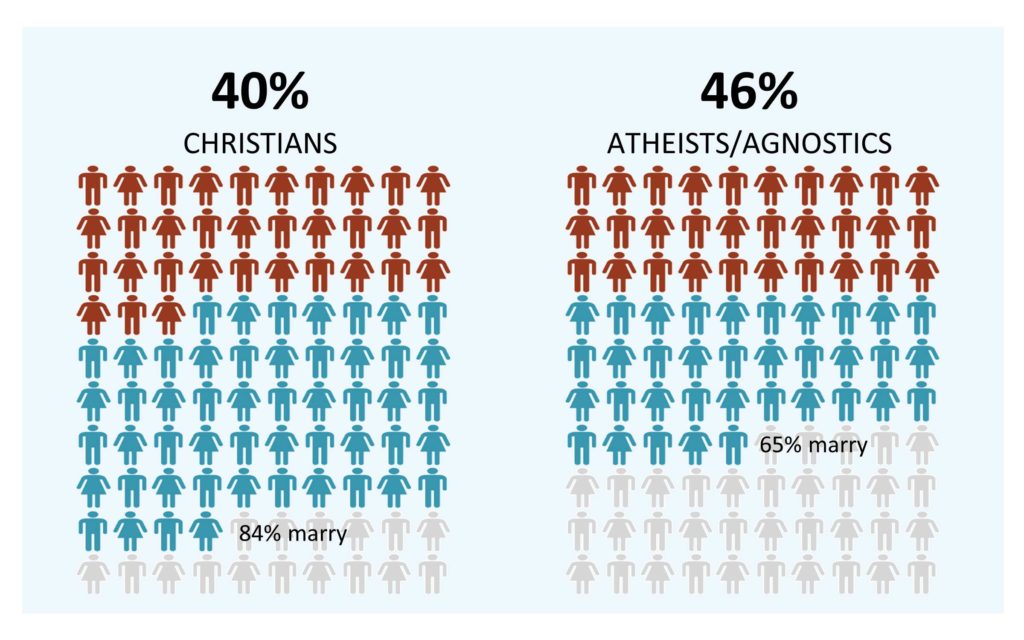 Research by the National Opinion Research Center confirms this: 42% of Christian marriages end in divorce vs 50% of non-Christian marriages.
Even this doesn't tell the whole story. According to the Oklahoma Marriage Study, among those who are still married, Christians say they are more committed to their spouse, more satisfied with their marriage and less likely to discuss divorce.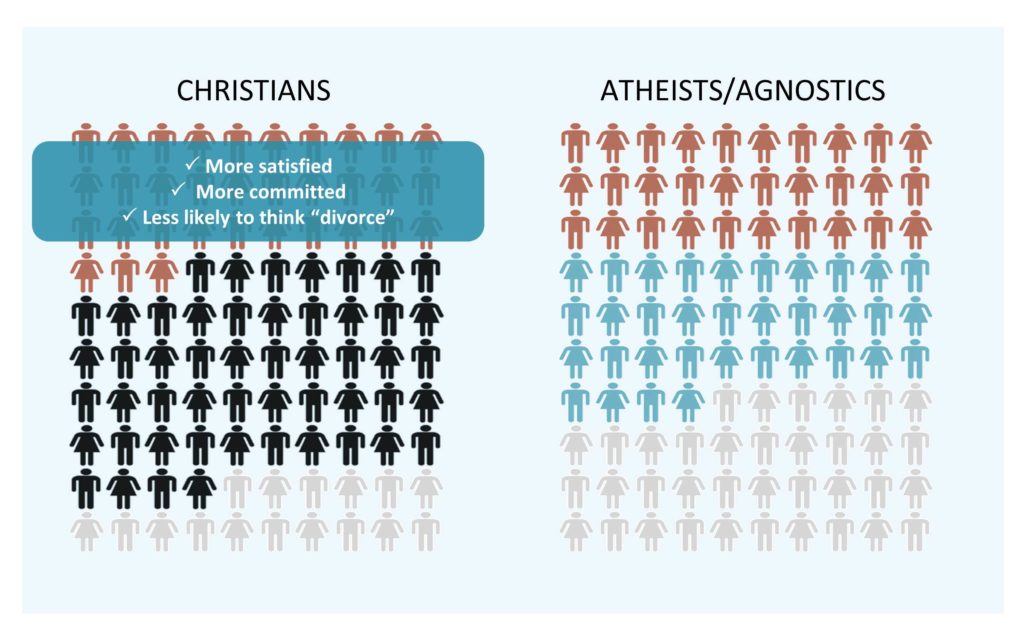 The moral: percentages only tell half the story. To understand the full story, ask "what makes up the rest of the 100%"? That may uncover more interesting stories, and the full truth.
About the author: Bruce Gabrielle is author of Speaking PowerPoint: the New Language of Business, showing a 12-step method for creating clearer and more persuasive PowerPoint slides for boardroom presentations. Subscribe to this blog or join my LinkedIn group to get new posts sent to your inbox.