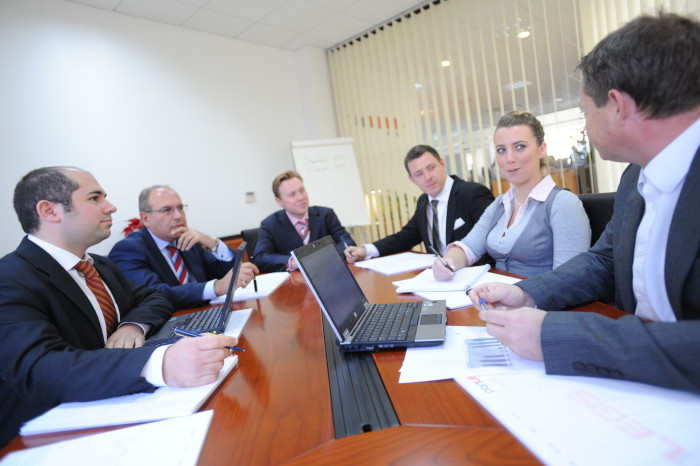 An executive sponsor can make or break your project — and often your career. Impressing an exec starts with understanding how they are different: smarter, more impatient, more demanding than regular audiences.
It's easy to drive an exec crazy with poor PowerPoint slides. But it's equally easy to impress an exec with PowerPoint slides that respect their need for speed.

Here are five tips to help you make an impressive slide deck for your next executive presentation.
1. Go in with 3 points. You should be able to do your entire presentation on slide 1. What three points will you cover in today's meeting? Expect that the executive will hijack the meeting, talk and ask questions for most of it. It doesn't matter. You could do your entire presentation on slide 1. If the executive wants more details and evidence, move into the rest of the deck.
2. Short decks. Execs are impatient, want to get to the point quickly and are more interested in the key issues than the details. So aim to keep the deck super-short. 2-3 slides is not too short for an exec. Keep the "thunk factor" in mind: thick decks are the bane of a busy exec's existence. Be prepared to answer any of the exec's follow up questions with appendix material.
3. Concise text. Execs think fast, process fast, hate having their time wasted, so write text to enable speed-reading. Use short phrases and elaborate on them verbally. Don't put full sentences on slides — it slows the exec down.
4. Diagrams. In the same way, diagrams also help execs to speed-read. Diagrams, flow charts, timelines, maps are great ways to give the exec context on the entire situation quickly. And they like that. Look for ways to convert text into diagrams that show how all the parts fit together.
5. Pay attention to slide hygiene. Executives have high standards — for themselves and others — and these things drive them absolutely crazy: spelling errors, grammatical errors, inconsistent punctuation (periods at the end of sentences or not? Pick ONE), Inconsistent capitalization in Slide titles, different bullets points on different slides, random fonts. Pay attention to these little details because the exec is.
The regular rules for building slides go out the window when you're presenting to execs. Keep in mind their unique need for speed and build slides that will impress them. It will pay off in turning an executive into a sponsor who can have a significant impact on the success of your project — and your career.
About the author: Bruce Gabrielle is author of Speaking PowerPoint: the New Language of Business, showing a 12-step method for creating clearer and more persuasive PowerPoint slides for boardroom presentations. Subscribe to this blog or join my LinkedIn group to get new posts sent to your inbox.