There's been a lot of talk about Trump imposing a 20% tax on imports from Mexico to help pay for the wall. I don't quite get this logic because it means U.S. businesses will be paying those taxes, and thus paying for the wall, not Mexico.
Anyway, as this conversation continues I thought it would be useful to really understand how much business goes on between the U.S. and Mexico, so I created this infographic. The U.S. is Mexico's biggest trading partner, buying 73% of Mexico's exports (Source). The pie charts, scaled to show absolute size of exports, show how crucial exports to the U.S. are for Mexico. But Mexico is the U.S.'s second-largest customer (behind Canada), so it would be damaging if Mexico retaliated with their own import taxes (Source). But Mexico clearly has more to lose.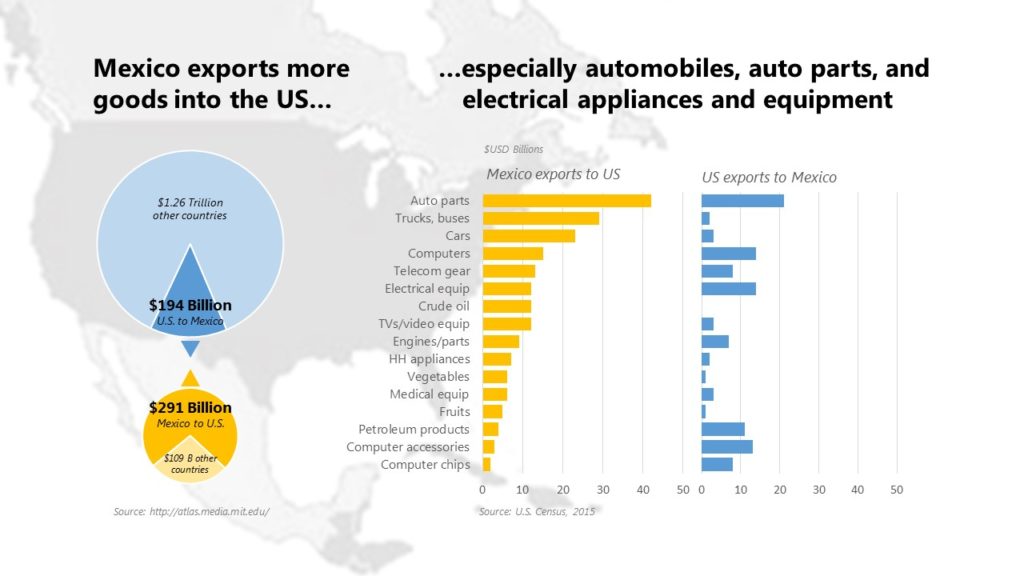 Notice also that most of the products that will get this new tax are cars, trucks and auto parts. About $100 billion according to this source, or about a third of their exports into the U.S. Is this just part of Trump's strategy to force U.S. automakers to bring more jobs back into the U.S.?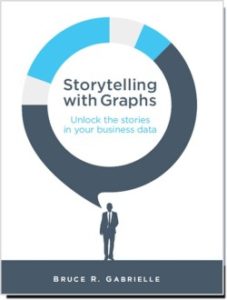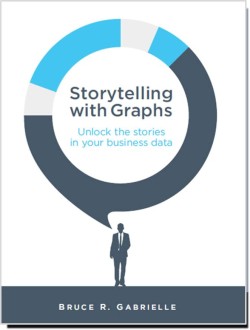 If you like this graph, you'll love my new book "Storytelling with Graphs" which shares all my secrets for drawing insights out of data and displaying data to tell a story. I'm hoping to publish it in the next few months. Subscribe to this blog to be alerted when it's available.
About the author: Bruce Gabrielle is author of Speaking PowerPoint: the New Language of Business, showing a 12-step method for creating clearer and more persuasive PowerPoint slides for boardroom presentations. Subscribe to this blog or join my LinkedIn group to get new posts sent to your inbox.